Appointing Hammonds as your new accountant is easy!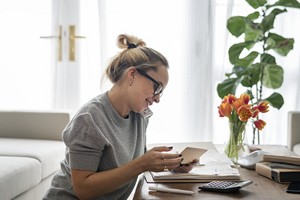 If you already have an accountant
You write to your old accountant advising that you have decided to transfer to Hammonds, and authorise your previous accountant to provide Hammonds with all the information we may request from them.  We can provide you with some specimen wording for your email or letter if that helps.
We then write to your old accountant advising that we have been appointed by you, and requesting the information we need to enable us to start acting for you.
We will arrange for any of the books or records which are currently held by the previous accountants to be sent to us.  We will also obtain from them copies of your previous accounts and tax computations.
It's as easy as that!
Once we are appointed by you
To satisfy the anti-money laundering regulations, we need from each person evidence of their personal identification. Typically, we will need a copy of either their passport photo page or a photographic driving licence, plus a copy of a utility bill (not a mobile phone bill) dated within the last three months and confirming their residential address.
For each individual for whom we will be handling their tax affairs, and for each limited company or partnership, we will need their Unique Tax Reference (UTR) number issued to them by the Inland Revenue.   We key such number into the Revenue's computer. The Revenue then issues to each entity or individual an authentication code, which they pass to Hammonds.  We key those codes into the Revenue's computer, and this acts as the client's authority to the Revenue to communicate with Hammonds as their tax agents.  We can then access your data in the Revenue's computer.
If your company's registered office is at your old accountant's address we can arrange to change that to our address, or to an address of your choice, and to notify Companies House.
We will issue an engagement letter to each individual and business client.  Engagement letters set out the services which we will provide.   Should you at a later date request more services, eg a payroll scheme for a business, then at that time an updated engagement letter will be sent to you for signing.
We also write to you to confirm the charges we have agreed for our work and, where appropriate, help you to set up a payment plan to pay our charges by monthly instalments.
We are then up and running, working on your behalf.
We look forward to a long working relationship with you.  If you have any queries on these procedures then please do not hesitate to contact any of the team here at Hammonds.
Get together with our chartered accountants to see how our auditing is a little different
0203 007 4990 |