Time. It means money and processing payroll could be costing you…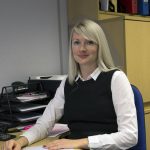 On average, a human resources employee spends almost a fifth of their time handling payroll. Add to this the other duties required to look after staff wages and you're faced with a void into which business time will be sucked, never to be reclaimed.
Payroll can easily and seamlessly be separated from core accounting activities – allowing us to manage this on your behalf is a cost-effective-solution that many of our clients choose.
Below you can read some feedback endorsing our payroll services.
George Proctor Park Langley – David Finn – Land & Development Consultant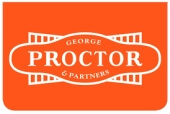 "We have used Hammonds Payroll for many years and have enjoyed an excellent service. Rachael Burke is so helpful, professional and friendly. I am forever grateful for her guiding us through the Work Place Pension last year."
Our team also offers auto-enrolment pension guidance and support, making sense from what is an intimidating and often complex area of employee management. We'll help remove the mystery, confusion and complexity.
When our clients' businesses flourish, we've done our jobs well. And when they meet their goals, we gain job satisfaction (a warm glow that comes only from targets achieved and customer bases grown). You'll find our core business services summarised here, but to really appreciate the ideas, support and guidance our chartered accountants can provide, we should really meet in person
Payroll scheme registration with HMRC
Completely customisable payroll reports
Payslips for your employees sent via email or post
National Insurance payments, PAYE and tax code updates
Statutory Maternity and Paternity pay
Working Families Tax Credits and Disabled Persons Tax Credits
Pay in lieu of notice of redundancy, as well as redundancy calculations
Production of P11Ds, P14s and P35s and all end of year forms
Employee benefit schemes as well as remuneration packages
Auto-enrolment