For an altogether more personal and proactive service
Hammonds Chartered Accountants & Business Advisers
Meet our team of chartered accountants
This is who we are and what we stand for
We are a diverse team of qualified chartered accountants who differ in age, experience and cultural backgrounds and we're proud of the fact that our varied knowledge and skill sets complement one another's.
Together we hold more than a century of expertise, so whatever your accountancy needs, business or personal, we'll be there alongside you through each challenge and opportunity – with the advice, insight and support that you need.
Our accounting services span three core areas: business start-up, business growth and personal wealth,  and for each we judge our own performance on the satisfaction of our clients (when you do well, we know that we've done our jobs well).
Our team is here for you all year through – not just for your annual self-assessment, VAT return or for contacting after a deadline. We offer flexible, transparent payment arrangements and we'll always agree a fixed fee in advance (with monthly, interim or invoice-upon-completion payment options).
Whether you're a start-up or a fully established business, we'll help you achieve growth and profitability. Our advice ensures tax efficiency, helping you to grow your family's wealth and secure your financial future.
What the "chartered" in chartered accountants means for you
The word 'accountant' is not a protected word and anyone can use it. Using the services of "chartered accountants" means that you can be assured that we adhere to the standards and ethics defined by the Institute of Chartered Accountants in England and Wales (ICAEW) and places our company in the upper ranks of our profession.
To be a "chartered accountant" means that we continually develop our skills and expand our knowledge base. Choosing a "chartered accountant" means that you're making the right choice when it comes to securing your financial future.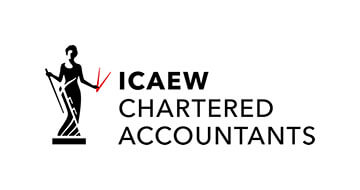 Whether you have a question, or are ready to book in right now, get in touch
Intrigued? Get in touch and discover just how easy it is to change to Hammonds Accountants
What we do (and what we don't)
We do coffee, informal chats and a personalised service. We don't clock watch or rush appointments.
We listen carefully to our clients – we aren't unapproachable or stuffy.
We are always focused on evolving and advancing our own knowledge and capabilities – we don't believe that standing still is ever the best approach.
We are forward thinking problem solvers – we're not just content to crunch numbers and analyse spreadsheets.
We are chartered accountants who care about our clients – we aren't solely interested in our own figures at the end of the financial year.
We are experts in cloud accounting and offer hands-on training for core accounting software packages, such as Xero, QuickBooks and Sage One – yet we won't push a solution that isn't right for you or your business.
We get to know you and we like to think of our relationship as a partnership, working together for your benefit – we don't see you as another balance sheet, client number or account.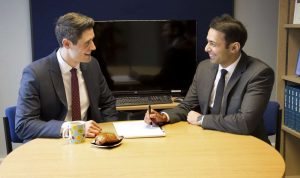 We appointed Hammonds as our accountants a few years ago and have been really impressed by their professional, efficient and friendly service ever since. The process was explained to us clearly at the initial consultation and the team are always helpful with any queries we may have. It is also important to us to use the services of a local business so we are please that Hammonds are in Beckenham. We thoroughly recommend them to anyone needing a reliable, honest and competitively priced accountancy service.
I started my business with little preparation following a sudden change of circumstances in early April 2018.
Despite it being end of tax year, Geoff made time to talk me through the next steps of setting up my own firm and he and his team have remained very helpful as my business has grown , I'm very happy with the service.
Hammonds has provided a fully comprehensive service for the last 4 years enabling me to make the right decisions in terms of my business operations.  Hammonds' advice is friendly and accessible, which is a unique quality aspect of their service, translating complex rules to someone like me who has little knowledge and understanding of this regulated sector.  The staff are friendly and always a joy to talk to.  Claire is a fantastic Client Manager, helping me with evidencing business related finances for personal affairs.  Other members of the team like Milena and Rachael are also very helpful.  Hammonds comes highly recommended.
I have dealt with Hammonds for many years during which time I have engaged them in three separate businesses.  They are extremely professional, pragmatic and most of all a pleasure to work with. I have no hesitation in recommending them.
We feel very fortunate to have found Hammonds to help us with our rapidly expanding business. Everyone we've dealt with has been patient, knowledgeable and they've already saved us a considerable amount of money. We greatly appreciate the excellent service and advice, plus superb support since our very first meeting. Thanks in particular to Geoff, Syed & Milena.
At a key stage of growth for our business Hammonds took over our payroll needs removing a time consuming worry that allowed us to concentrate on our core business.   This service has been everything that one would expect from Hammonds – professional, efficient and extremely reasonably priced. We are delighted to recommend them to other businesses.
We have used Hammonds Payroll for many years and have enjoyed an excellent service. Rachael Burke is so helpful, professional and friendly.  I am forever grateful for her guiding us through the Work Place Pension last year.
The payroll service at Hammonds is outstanding.  Rachael Burke is highly efficient. She responds to queries quickly and she is always happy to explain and clarify anything. She is really proactive and advises me on potential issues before they even occur, saving me time in the long run.  Her support means that I can focus on running my business, knowing that my payroll and pension scheme are being managed effectively.
Having created our own business 9 years ago we were recommended to Hammonds and have worked closely with them during that period.  We have been more than satisfied with the service provided and have enjoyed the benefit of a close working relationship with their people.  We have no hesitate in recommending them to anyone needing the expertise of a dedicated, local Accountancy team.
Being unsatisfied with our previous accountants I made an appointment with several firms and was most impressed by Hammonds with their professionalism and willingness to get to grips with the complicated nature of our business.  We made the switch, and are very glad we did. We've implemented a new-online system and are now in a position where the accounts are available in a clear and concise manner helping us make important decisions within our business.