Hammonds Chartered Accountants in London – Your personal, proactive chartered accountants
For business profitability and personal wealth
Considering your choice of Chartered Accountants in London? This is our team...
They provide more than 100 years' combined experienceh
London is the capital city of England, lying in the south east of the country and split by the River Thames. A diverse, multicultural area, London is a vibrant city which also has many rural and green spaces including eight Royal parks. The London Underground provides access to the city, and runs alongside an overground rail service plus trams, cablecars and riverboats in some areas too. There is typically heavy road congestion; access is provided via the North and South Circular and the M25.
Strength is gained from diversity, and with differing backgrounds, ages, experience and cultures, our team's diversity is to the benefit of our clients.
As a team, we offer over a century of combined experience, so regardless as to whether you seek personal or business chartered accountants in London, we can offer the services you require to take every opportunity, and overcome each challenge.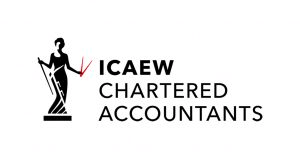 Our accountancy incorporates three main fields: business start-up, business growth and personal wealth, for each of these service areas we believe that it is only through your satisfaction that we can judge our own job performance (and when you advance in business or grow your personal wealth, we know that we've done our jobs well).
Our chartered accountants in London will support you throughout the year, not merely when a deadline is fast approaching, or when your self-assessment or VAT return is soon to be due. Our payments options provide you with choice and can take a monthly, interim or invoice-upon-completion basis. Our fees are always fixed and completely transparent.
Your onsultation is just a click away
Add your details here and click on "CONSULTATION"
"Chartered" - What does this term mean when choosing a chartered accountant in London?
"Chartered" accountants are committed to high standards, and the meeting or stringent ethics – these are defined by the Institute of Chartered Accountants in England and Wales (ICAEW). As chartered accountants in London, we are placed in the top levels of the accountancy profession.
As chartered accountants we are obliged to develop, advance and evolve – when you choose a chartered accountant, you choose a financial future that is more secure.
We work with businesses of all sizes to help them on the path to growth. Whether start-up or long-time established, we will ensure that you achieve profit that's sustainable. Alongside this is the assurance of personal wealth growth and plans, goals and objectives that come into being.
How we work and why our approach is unique
We continually think outside of the traditional box – we aren't happy to only provide number crunching services and spreadsheet compilation.
We talk at length with our clients over coffee – we are informal and our meetings are relaxed.
We are forever focused on progression – we believe that the development of our knowledge and skills is always beneficial to our clients.
We offer our expertise to help our clients in utilising cloud accounting platforms, which include Xero, QuickBooks and Sage One – however we never insist or suggest a platform that isn't right for our client.
We have a strong ethos where we see clients as partners, together we work towards their goals.