You have a great idea… we'll help you to turn it into a great business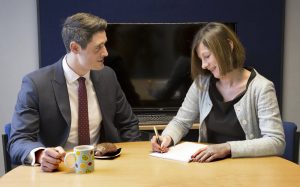 Tax, forecasts, budgets, cash flow – it's all enough to put a dampener on the passion that is driving your idea. Yet each of these elements are critical – they simply must be considered, and the numbers crunched, if your business is to get off the ground and provide you with the future you are hoping for.
This is what our business start-up service is for. It's a service delivered by chartered accountants who should be thought of as your personal business advisers. Our chartered accountants will ensure that your idea is taken successfully to market – that your light bulb moment transformed into a bright future.
Here's how our team can help you…
Prepare a business plan, cash flow projections and budgets
Discuss and determine the best structure for your business: sole trader, partnership, limited liability partnership or limited company
Where appropriate, assist with company formation and company secretarial duties
Register your new business with HMRC
Establish relationships with banks, insurers, and other providers and partners who'll support your growth
Prepare cash flow projections and assess financing needs
Prepare and submit finance applications
General bookkeeping, VAT, and payroll duties
Tax planning
Management accounts
Annual accounts and (where necessary) annual audit
Free VT bookkeeping software, ideal for start-up businesses and we can support you with training