Hammonds Chartered Accountants, the logical choice of accountants in Woolwich
Personal, proactive accountancy – That's our difference.
Looking for Accountants in Woolwich? We should introduce our team
Our approach and ethos – and what this may mean for you
Woolwich is located within south east London within the borough of Greenwich. Originally designated to fall within the boundaries of Kent, it was moved to become a London metropolitan district in the 19th century. The Woolwich Dockyards may no longer be the hub of industrial action but it's still possible to take a trip from here, with both ferries and Thamesclippers operating services. The South Circular provides access for road users while Woolwich Arsenal and Woolwich Dockyard, plus Docklands Light Railway offers train links.
The diversity of our team is our strength – when our differing expertise, ages and cultural backgrounds combine, we're able to deliver the best possible services for our clients.
Together, we've over a century of accounting experience – and can meet the needs of your personal finances or your business – no matter how challenging, regardless as to how complex.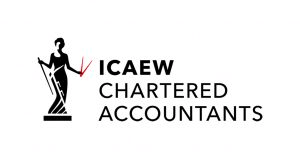 Hammonds accounting services in Woolwich covers three key areas: business start-up, business growth and personal wealth, offering unwavering support and invaluable financial insight – for sustainable profits and personal goals that are planned and achieved.
We judge our performance on one thing, and one thing alone – the satisfaction of our clients. When we assist them in doing well, we know that we've equally done our jobs well.
Our team of accountants in Woolwich are here to support you throughout the year – not merely for a VAT return, self-assessment or to undertake a task following a deadline that you may have missed. We provide flexible payment options – monthly, interim or invoice-upon-completion, providing transparent, fixed-priced fees.
Your consultation is just a click away
Add your details here and click on "CONSULTATION"
The "chartered" in chartered accountants - What does it mean when looking for an accountant in Woolwich?
As chartered accountants in Woolwich, we're governed by strict ethics codes and standards – as defined by the Institute of Chartered Accountants in England and Wales (ICAEW). In order to be chartered, we must continually evolve – developing our skills and expanding our knowledge base. When you choose a chartered accountant in Woolwich, you choose wisely – you entrust those in the upper ranks of their profession with your finances.
Meet a team of accountants in Woolwich with the expertise to guide growth and profitability – whether for the early stage start-up, or the decades old business. We advise on tax efficiency, grow your personal wealth and ensure a future that is financially secure.
We offer informal conversations and come to know you over coffee. We are never distracted by the clock, nor do our team rush appointments.
We are always learning – progressing our knowledge to benefit our clients – we're simply not content with just analysing the numbers and managing spreadsheets.
We have expertise in all core cloud accounting platforms, including Xero, QuickBooks and Sage One – we'll recommend the one most suited for your needs, and we'll provide the hands-on training that you and your staff need to empower your business for the day to day.
We believe that the client/accountant relationship is very much a partnership. Together we work towards business objectives and personal goals – we don't regard you as a number, client account or balance sheet.