Hammonds Chartered Accountants, the first choice of accountants in Wimbledon
You're a person, not a number – look forward to accountants who get to know you
Searching for Accountants in Wimbledon? Meet our team of chartered accountants
These are our values and this is our approach
Wimbledon lies close to the centre of London, just 7 miles from Charing Cross and within the borough of Merton. Well known for a number of different sporting venues, it also offers a wide choice of outdoor parks, plus the famous Wimbledon Tennis Championship in the summer. Road access is possible but challenging if you're unfamiliar with the area, via the A3. Public transport links are excellent with no less than five different train stations providing access.
We are diverse – in backgrounds, in cultures, in age and experience, and together we hold more than 100 hundreds of combined accounting experience. Our diversity is your strength – it provides you with a team who's vast and varied knowledge and skillsets complement one another's.
No matter your accounting needs – be it for business or personal wealth, we'll stand by your side for the challenges and opportunities that you encounter – advising, guiding and supporting you onwards – for business growth, and the financial security of your future.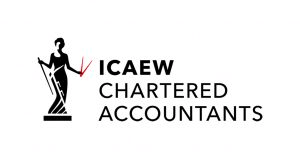 Hammonds accounting services in Wimbledon cover three key areas: start-up, business growth and personal wealth. For each of which we judge just how well we've done our jobs, by your satisfaction – when you're satisfied, and when you've achieved your goals, we know that we've done our jobs well.
We are here for you throughout the years, with accountants in Wimbledon who offer more than just annual self-assessment or VAT return completions. Our pricing structures are flexible and designed to suit you, we'll only ever provide a fixed fee upfront (with monthly, interim or invoice-upon-completion payment options).
Your consultation is just a click away
Add your details here and click on "CONSULTATION"
What does "chartered" in chartered accountants mean when you're choosing an accountant in Wimbledon?
"Chartered" means that you can be completely confident that we adhere to the standards and ethics defined by the Institute of Chartered Accountants in England and Wales (ICAEW). Being "chartered" places our company in the upper levels of the accounting industry – and it assures you that we're continually developing our skills and expanding our knowledge base. Selecting a "chartered accountant" ultimately means that you're choosing wisely – for a financial future that becomes all the more secure.
Whether you're in the earliest days of business, or are fully established and some years down the way, we'll help your company grow and secure profits that are predictable and sustainable. Our advice ensures tax efficiency, helping you to grow your family's wealth and secure your financial future. With our advice, you look forward to ensured tax efficiency, growth of your family's wealth and a secured financial future.
What we can offer (and what you can look forward to avoiding)
We offer informal conversations and come to know you over coffee. We are never distracted by the clock, nor do our team rush appointments.
We take the time to simply listen to you – this isn't your usual unapproachable or stuffy accountancy service.
We are continually looking for ways to advance. We never believe in staying put or standing still.
We discover solutions through innovation – and we're really not content to offer only number crunching or spreadsheet compilation.
We are chartered accountants in Wimbledon who care – we are not merely invested in what our figures look like come the end of the financial year.
We have many years expertise with cloud accounting platforms, and offer hands-on training for software such as Xero, QuickBooks and Sage One – but we will never present or push a solution that isn't 100% right for you, your business or your employees.
We believe that this is a partnership, and together we work for your benefit – we really don't see you a number.