Hammonds Chartered Accountants – A prime first choice of accountants in Wandsworth
A team who makes accounting personal and proactive
Seeking Accountants in Wandsworth? Meet our team...
Let us tell you about our accountants and their values
Wandsworth is in the south of London, very close to the centre and located within the borough of Wandsworth. There are some impressive and historical structures in the town, including the original parish church, dating back to the 12th century. The A3 and A217 run through the centre of the town while there's two railway stations, Wandsworth Town and Wandsworth Common, providing access via public transport.
The differences between our team means that our clients benefit from their diversity. Together, they hold more than 100 years of experience. Our team's differing ages, cultures, and backgrounds complement one another's and they work together for providing business and personal wealth accountancy with a personal, proactive approach.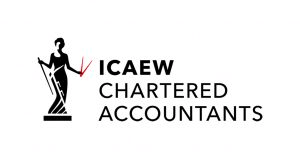 As our client, you look forward to an accountant in Wandsworth who'll be there alongside you for both challenge and opportunity. This is an essential element of our proactive approach of support and advice, as we are here for far more than the annual self-assessment or VAT return.
Our accountants in Wandsworth cover three main services: business start-up, business growth and personal wealth. Throughout each of these services, we only judge the quality of our performance on you and your satisfaction (when you surpass your objectives and achieve your corporate goals, we know that we've done our jobs well).
We provide payment choices to suit you – offering monthly, interim or invoice-upon-completion payment options. We also believe that transparency is vital for our charges, which is exactly why we work only on fixed fees, presented clearly up front.
Your consultation is just a click away
Add your details here and click on "CONSULTATION"
What the "chartered" before "accountants" means when choosing an accountant in Wandsworth
We fully appreciate that choosing an accountant in Wandsworth may seem tricky. When many accountants appear the same, you need to find differences between them. The fact that we're "chartered" is that difference. It means that our standards and ethics are amongst the highest in our industry (and are set out by the Institute of Chartered Accountants in England and Wales [ICAEW]). It also means that we are dedicated to continual progression – we are a team who are always learning, developing and advancing for the benefit of our clients.
We provide plans and support for growth – whether start-up business or completely established, providing insight and ideas for profitability. We ensure tax efficiency, growth of personal wealth and a future that is absolutely secure.
How we make accountancy personal and proactive
We get to know you over coffee. Our meetings are informal and relaxed (and we never speed through apportionments to get to the next client).
We listen to you – you'll tell us about your short, medium and long-term business and personal goals.
We'll present solutions by being forward thinking – we won't simply wait for your self-assessment or VAT return.
We'll help you harness a suitable cloud accounting platform, such as QuickBooks, Sage One or Xero – we'll also provide the support and training you need for you and your team to make full use of it.
We care about ensuring you achieve your objectives – we are far from a team who think only of our own company performance.
We're always busy learning more and developing our knowledge – for you this means that we're always able to make the best suggestions for your business and your future.