Hammonds Chartered Accountants – Accountants in Tooting with a personalised approach
We believe that accountancy should be proactive – allow us to explain why
Searching for Accountants in Tooting who care about your goals?
You may want to meet our team...
Tooting is in south London, very close to the centre and situated within the borough of Wandsworth. With a population of 16,239 it has large and vibrant markets plus a large area of green, open space, Tooting Commons. The A24 and A217 provide access for those travelling by road while public transport users have a wide choice of stations. The tube station lies on the Northern line, linking Morden with Edgware or Barnet.
Our team of accountants in Tooting is formed from a diverse collection of experts. Each of our accountants bring their unique experience, background and culture, and have differing skillsets that complement one another's.
As a team we offer you over one hundred years of combined experience. This vast track record means that we can look after your accountancy needs, whether they be business or personal. For every business or life milestone, we can be there, providing plans and strategies for the growth of your business and personal wealth.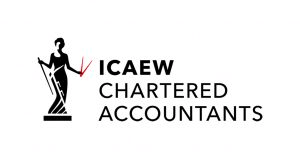 We offer transparent fixed fees, with payment options including monthly, interim or invoice-upon-completion payment structures.
Our team will be there for you every step of the way, not just for completing your self-assessment or VAT return. This is our idea of proactive accountancy, and we think of this approach as treating our clients as partners.
Your consultation is just a click away
Add your details here and click on "CONSULTATION"
"Chartered" accountancy – The fact that we're "chartered" matters.
As chartered accountants in Tooting, you can be safe in the knowledge that our standards and ethics are of the highest quality, and meet the guidelines of the Institute of Chartered Accountants in England and Wales (ICAEW). "Chartered" means that we are proudly positioned at the top of the accounting industry, and that we are committed to developing as professionals in our knowledge, capabilities and skills.
Our accountants in Tooting offer services that will help your company flourish, whether you're a start-up entrepreneur, or the owner of a long established company. Alongside this we ensure the tax efficiency of your business, and advise and support you in growing your personal wealth.
How we approach accountancy
We'll meet you over coffee for an informal chat. We believe in a personal level of service, rather than treating you as a number or just another set of figures to be balanced.
We'll always listen to you – with experts who are far from the 'usual' financial type.
We'll present forward-thinking solutions to your business challenges – we aren't here only for offering financial insight.
We are continually learning and always developing our skills and knowledge – for you, this means confidence that the team you choose, will always be up-to-date and equipped with the latest knowledge.
We can offer you excellent support if you wish to use a cloud accounting platform (such as QuickBooks, Xero or Sage One).
We care about what you achieve and how well you do – it's what we define our job performance on. To us, you're a partner. Together we work towards your objectives (whether they be personal or commercial).