Hammonds Chartered Accountants – accountants in Streatham who are proactive in all they do
A personalised level of service from accountants who care
Need to make a choice between the accountants in Streatham?
We should explain who we are and why we should be your first choice
Streatham lies to the south of London, mainly located within the borough of Lambeth. Streatham is home to one of the very few surviving permanent ice rinks in London while if you fancy a stroll outside, there's a secret garden hidden within Streatham Common. There are three separate railway stations servicing Streatham while the A23 provides access for road users.
We take pride in the fact that we're different – offering accountancy that draws on more than one hundred years of experience, from a team who are incredibly diverse.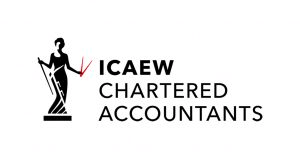 This diversity is seen in our backgrounds, accounting experience and ages – together we complement one another's skills.
Our accountants in Streatham cover business start-up, business growth and personal wealth accountancy – and whether advising on your next business move or analysing the success of your business strategy, the success of our services is judged solely on your satisfaction. When our clients achieve what they set out to, we know that we've delivered services of value and that we've done our jobs well.
Our service is designed to be a consistent one – provided throughout the year, week in, week out. With this consistent level of support, our services surpass self-assessments, tax returns and meeting deadlines.
We present clear payment options – allowing you to pay monthly, on an interim or invoice-upon-completion basis. We always agree on a fixed fee before we undertake work – offering clarity for our clients.
Your consultation is just a click away
Add your details here and click on "CONSULTATION"
Some guidance for your choice of accountants in Streatham – Explaining "chartered" accountancy
We know that you may have numerous options of accountants in Streatham, which is why it's important to discover just what "chartered" accountancy means. As a team of chartered accountants, we must always focus on learning – placing our members on training courses and providing the resources they need to develop their professional knowledge. Being a chartered accountant additionally means that we have strong ethics and meet stringent standards – these are defined by the Institute of Chartered Accountants in England and Wales (ICAEW).
When choosing amongst accountants in Streatham, you should know that those who are chartered are considered to be placed in the top tiers of the accounting industry. Ultimately, all of this means that you make a sensible choice when selecting a chartered accountant – a choice on which your future finances rely.
We are here for businesses that seek a firm foothold for growth – whether start-up or an established business, we deliver tax efficiency, valuable personal wealth advice and strategies that lead to the future our clients plan for.
The way we approach accountancy
We approach our accounting services with a focus on you – we get to know you and understand your business. We meet over coffee and provide for plenty of time to discuss your plans.
We provide all that you need to make more sense from the figures – offering knowledge and training for you and your employees for all mainstream accounting platforms. This includes Xero, QuickBooks and Sage One.
We completely avoid technical terms and jargon and instead talk in straightforward language – explaining options and the potential outcomes that may then follow.
We are a team of accountants in Streatham who are always eager to know more – by advancing our knowledge, you look forward to business consultancy and advice that helps you gain an upper hand.
We are interested in our clients and we care about their success and current challenges. To us, you aren't a client account, a business balance sheet or number.