Hammonds Chartered Accountants – Accountants in South London that take a personal approach
We believe that accountancy should be proactive – It's how we grow businesses and personal wealth
Exploring Accountants in South London? Meet our team
Get to know us - our ethos, our approach and our expertise
South London is usually used to describe the area of the capital which is south of the River Thames and includes Lambeth, Southwark, Greenwich and Bankside. There's a patchwork of historical sites and open spaces, but stand out locations include Horniman Museum in Forest Hill and the dinosaurs in Crystal Palace Park. South of the Thames there's far fewer Tube stations but overground rail stations are more plentiful. By road, there's the choice of the M23, M3, A3 and the South Circular.
Hammonds Chartered Accountants in South London are a team with a diverse range of backgrounds, ages and cultures – our varied skillsets and knowledge ensures that we work in ways that complement one another.
As a team of chartered accountants in South London, together we offer more than one hundred years of accountancy experience – a century of providing advice and support for clients who go on to grow their businesses and their personal wealth.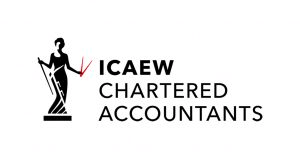 Our key services cover three core areas: business start-up, business growth and personal wealth – and no matter the specific service, we only have one metric for judging how well we've delivered – our clients' satisfaction. When you achieve all that you set out to, we know that we've done our jobs well.
We are here for you – for the long-term. This goes far beyond the annual self-assessment, VAT return, or latest deadline. We provide payment arrangements that flex and fit to meet your needs – and we'll always present a transparent price up-front. Our fees are agreed before we begin (with options that include monthly, interim or invoice-upon-completion).
Your consultation is just a click away
Add your details here and click on "CONSULTATION"
What the "chartered" in chartered accountants truly means
When choosing an accountant in South London, it pays to appreciate just what makes "chartered accountants" different. As "chartered accountants", we follow the high standards and ethics as set out by the Institute of Chartered Accountants in England and Wales (ICAEW). As "chartered accountants" we offer peace of mind – and are placed in the upper levels of our profession.
Selecting a "chartered accountant", is the right choice if you wish to entrust your finances to those best placed to look after future – commercially and personally.
Our accountants in South London ensure growth and secure success – that's our line of business. Whether your business has been years in the making, or your idea is yet to receive funding. From business matters to personal, we advise on tax efficiency and family wealth –for a secure financial future.
How we work (and why this is of value to you)
We offer consultation over coffee – informal discussions and a completely personal client experience. We never clock watch or book in so many appointments that we must rush from meeting to meeting.
We hear what our clients have to say and listen to their goals – we are far from formal, stuffy and stilted.
We are always focused on professional development – through continually training and learning we progress our own knowledge. We never remain stood still.
We believe in innovative thinking and stepping away from traditional solutions when the situation demands it – we aren't merely here to analyse numbers and put together spreadsheets.
We care – we aren't invested in only our own figures, we will our clients on to do well, and celebrate when they do so.
We have cloud computing expertise that spans many different platforms – including Xero, QuickBooks and Sage One. Yet we won't insist that you use any one of these – we'll discover a platform that's right for your business.
We think of our clients as partners – we don't consider you as just another number, task or tax-assessment.