Hammonds Chartered Accountants – The intelligent choice of accountants in Greenwich
We believe that accounting should be about much more than figures…
We believe it should be both personal and proactive

You have many choices of accountants in Greenwich – This seems like a good time to explain how we're different
Let us introduce our team members...
Greenwich lies within the Royal Borough of Greenwich, and is located right next to the River Thames, on the south bank. It's here that you'll find the Cutty Sark, which can be reached via another local hotspot, the beautiful Greenwich Park. The A206 provides access via road but is subject to heavy traffic. Alternatively, riverboat services run from Greenwich Pier and there's plenty of train services running from the area too.
We are made more valuable to our clients by being diverse – with team members who differ in age, previous experience and culture. We have pride in the fact that we offer a varied knowledge base, delivered by a team of accountants in Greenwich who work together to offer services that help our clients in achieving their objectives.
We cover three core accountancy services: business start-up, business growth and personal wealth. For each of these areas there is a single yardstick that we judge our performance against – your satisfaction. When our clients are happy, our team know that they've done their jobs well.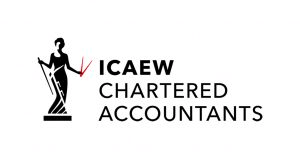 As a team, we draw on more than one hundred years of combined experience and for our clients this means that both business and personal financial matters can be handled with the expertise they need – expertise that allows them to overcome challenge and capitalise on opportunity. It also means that our advice and support is offered by an entire team, not just a singular individual.
We don't see ourselves as being of much value if we only complete your self-assessment, VAT return or fulfil a task after you've received a deadline. Which is why we are here for you throughout the year.
We believe in absolute transparency and simplicity – and our fees (which are fixed and presented upfront) reflect this. We can work on monthly, interim or an invoice upon-completion payment basis.
Your consultation is just a click away
Add your details here and click on "CONSULTATION"
"Chartered accountant" in Greenwich – Just what does the "chartered" part mean?
A "chartered accountant" is one who must meet robust ethics codes and standards, as set out by the Institute of Chartered Accountants in England and Wales (ICAEW).
A "chartered accountant" is one who is always learning – developing their expertise and sharpening their capabilities.
A "chartered accountant" in Greenwich is the best choice for you – whether for your business finances, personal wealth, or both.
Whether you are taking the first steps to set up a business, or have been trading for decades, we will help you grow and secure sustainable profit – with services for tax efficiency and personal wealth.
Our approach (and the approaches that we avoid)
We discuss plans and futures over coffee – getting to know our clients and their plans. We don't rush our clients through the door or watch the clock.
We enjoy hearing about plans and futures – we don't talk in jargon and we aren't unapproachable or stuffy.
We focus on developing – our knowledge, our skills and our capabilities – we never think that we've had enough training or that we couldn't learn more.
We don't restrict our thinking – we solve problems by going beyond the number crunching.
We are chartered accountants in Greenwich who care about the clients behind the numbers – we don't obsess over our own financials, focusing instead on those who rely on our services.
We offer unwavering support to help our clients switch to cloud accounting, with extensive experience with Xero, QuickBooks and Sage One – but we don't ever suggest or push a platform that isn't right for our client.