Hammonds Chartered Accountants – Meet your Accountants in Crystal Palace who serves as the first choice for personal, proactive consultancy
Need Accountants in Crystal Palace? CLICK HERE Hammonds Chartered Accountants & Business Advisers can help you achieve your financial goals.
Looking for Accountants in Crystal Palace? You may have discovered the right team
Allow us to tell you who we are and explain what we stand for
Crystal Palace is a large expanse within south London which doesn't have specific boundaries and crosses the border for five different boroughs in the region: Southwark, Lewisham, Lambeth, Croydon and Bromley. Named after a historical landmark, Crystal Palace is one of the highest areas in London and features many green spaces including Crystal Palace Park. Road access is offered via the A2199, A234, A214 and A212 while public transport users can link to the rest of the capital via Crystal Palace railway station.
Diversity… we believe it's important and, moreover, invaluable for our clients. As a diverse team, with accountants in Crystal Palace who differ in age, experience and cultural backgrounds we benefit from one another's varied knowledge and skill sets.
As a team, we have over a century of experience – no matter how complex your business or personal accountancy needs, we can help you face both challenge and opportunity – there with the support you need.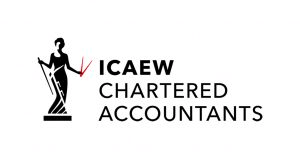 Our accountancy services in Crystal Palace cover three central areas – business start-up, business growth and personal wealth. No matter what service we're providing, the same metric for our performance remains – your satisfaction. When you achieve your financial goals, we know that we've done our jobs well.
We're here 365 days a year – for services beyond the self-assessment, VAT return or meeting of a deadline. We offer payment terms to suit you and your business – with options of monthly, interim or invoice-upon-completion invoices.
Your consultation is just a click away
Add your details here and click on "CONSULTATION"
"Chartered" – This is what it means when you need to choose an accountant in Crystal Palace
When choosing an accountant, you need confidence that the team you choose are to be entrusted with your financial future. Choosing a "chartered" accountant provides that confidence; it means that we are committed to the strict standards and ethics that are defined by the Institute of Chartered Accountants in England and Wales (ICAEW). "Chartered" also means we're placed at the upper levels of our profession, and that we are dedicated to developing and advancing our knowledge and skills. For our clients, "chartered" ultimately means that they made the right choice.
Tax efficiencies, profitability, growth – these are the three benefits we deliver for our clients – for start-ups, for established businesses, for personal clients.
Our values (and what they mean for you)
We value the importance of a personal service – and we think of our client/accountant relationship as one of a partnership.
We listen to our clients and we never talk in jargon, accountancy terms and industry buzz words. It's just one of the ways in which we're friendly and approachable, not stilted or stuffy.
We think differently – we aren't simply here for complex analysis and number crunching, but also for business consultancy.
We care about our clients – their business objectives and personal plans. Our job is to help them achieve them.
We know just how time-saving cloud accounting can be – and when provided with the right support and training, our clients equally appreciate the powerful insights that they provide.