Hammonds Chartered Accountants – Proactive accountants in Croydon
Accountants who invest time in making their services personal
Seeking Accountants in Croydon? This is our team...
They have values that could mean a lot for your finances
Croydon is a large town within the borough of Croydon, lying close to Central London just under 10 miles away from Charing Cross. Crystal Palace football club is based here, with its Selhurst Park ground towards the north. Queens Garden offers landscaped green areas within the town centre, including a tower clock in its design. The A232 provides access by road while for public transport there's a number of large and small train stations nearby, plus Tramlink services too.
Our team offer you over a century of proven experience, providing services that cover three key areas: business start-up, business growth and personal wealth. We don't judge our performance on the number of new clients we've won.
We believe that it is client satisfaction that tells us how well we've done our jobs.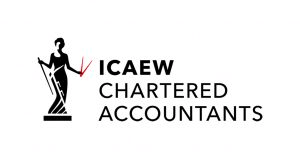 We strongly believe that it is our team's diversity that allows us to deliver exceptional accountancy. This diversity means that each team member brings a different background, culture, age and accounting experience – allowing them to work together in ways that complement each other.
We don't believe in sitting back and waiting for our clients' self-assessments, VAT returns or for messages about looming deadlines. Instead we take proactive accountancy seriously – for you, this means that we are here for you as your partners, there for you all year through.
When you choose our accountants in Croydon, you look forward to flexible payments options and crystal clear fees. We inform you of our charges upfront, with options that include monthly, interim or invoice-upon-completion payments.
Your consultation is just a click away
Add your details here and click on "CONSULTATION"
Your choice of Accountants in Croydon – They should be chartered. Let's explain why...
We are chartered accountants – yet we appreciate that this term may mean little to nothing to you. As chartered accountants in Croydon, we must meet rigid standards and ethics. These are set out by our industry body – the Institute of Chartered Accountants in England and Wales (ICAEW). Being chartered, places us before other accountants and positions us in the top ranks of the accounting profession.
As chartered accountants, we must always focus on developing our knowledge and improving our skills. All of which means that you make the right decision when you entrust us with the future of your business and personal wealth.
For start-ups and existing businesses alike, we provide support for business expansion and improved profit. Our accountants in Croydon are partners in growing your business and personal wealth, while reducing your tax liabilities.
Our team focus on continual development. They never stop learning or expanding their knowledge. They do this because their clients benefit from skills and capabilities that continually evolve.
We offer services that are personal. We get to know you, not just your figures and financials. We do this because we care about our clients, their futures and their plans.
We don't restrict our thinking. We believe that being forward-thinking is key to effective problem solving, no matter how dynamic the market our client's business may be in, or how complex their financial matters.
We place value on our clients' input – we take plenty of time to understand their personal and business goals.
We are chartered accountants in Croydon who provide an option of cloud accounting platforms – these include Xero, QuickBooks and Sage One. Yet we'll never insist or pressure a client on a platform that may not be right for their situation.
We see each client as a partner in building their business or advancing their personal wealth. Our clients are not account numbers, balance sheets or accounts.