Hammonds Chartered Accountants – Your first choice of accountants in Clapham
Personal, proactive accountancy
Seeking Accountants in Clapham? Meet our team...
Let us tell you about our team and their values
Clapham is a district within south west London which is contained primarily within the borough of Lambeth, with some areas crossing the boundary into neighbouring Wandsworth. One of the main areas tipping over is Clapham Common, a vast green area which links up with other key landmarks such as the 18th century church, Holy Trinity Clapham. The A24 provides access for road users while there are five different train stations operating overground and underground services.
Together our team offer more than one hundred years of combined experience – expertise that means we can be there alongside you for every chance and challenge, in business and in your personal financial matters.
Our team of accountants in Clapham are diverse – in age, in experience and in cultural backgrounds. This provides us with a vast and varied knowledge base – diverse skill sets that complement one another's.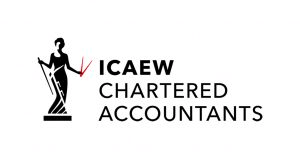 We are open for business and ready to offer our insight throughout the year – not just for the self-assessment, nor only for VAT returns or deadlines.
Our accountancy services in Clapham span business start-up, business growth and personal wealth, and for each we judge our performance on your satisfaction – this is our job satisfaction.
Our payment terms are flexible and transparent – we present every charge upfront, on a fixed fee basis, with options to pay monthly, on an interim or on an invoice-upon-completion basis.
Your consultation is just a click away
Add your details here and click on "CONSULTATION"
The "chartered" in chartered accountancy – Let us explain what this means for you
Chartered accountants are committed to strict rules, ethics and standards, each defined and imposed by the Institute of Chartered Accountants in England and Wales (ICAEW) – as a chartered accountancy, we're placed in the higher ranks of our industry.
As "chartered" accountants in Clapham, we must continually develop the skills of our team – investing in ongoing training and ensuring that our knowledge bases are expanding.
Whether for a brand new business or a long established company, our accountants in Clapham provide the promise of growth and sustainable profit. Together, they ensure tax efficiency, personal wealth and futures that become all the more secure.
How we work (and what we avoid)
We talk about the future with our clients over coffee and we avoid industry jargon and needlessly confusing buzz terms.
We listen carefully – we are far from formal, stuffy and unapproachable.
We think laterally, presenting solutions to problems that work – we aren't here solely for analysing complex financials or undertaking vital calculations.
We never stop learning nor advancing our skillsets and knowledge – we believe that we should always be moving forward.
We know of the power of cloud accounting – we appreciate just what it helps our clients do, advancing their understanding of the day to day financials. We offer hands-on support and training for every major accounting platform, including Xero, QuickBooks and Sage One.
We take time to truly get to know you – this is a partnership, a relationship that works together for your goals and objectives, whether commercial or personal.