Hammonds Chartered Accountants – Personal, proactive accountants in Bexleyheath
We define our job performance on how well our clients do
Seeking Accountants in Bexleyheath? This may be a good time to talk about our team...
Allow us to explain our differences and why they matter to you
Bexleyheath lies within the central region of the borough of Bexley, and is located to the south east of London. Some of the most beautiful green areas in London can be found here, such as Danson Park which also borders Welling, but this is complemented by top notch retail areas too. The A2 offers access via road while Bexleyheath Station links up to the city for rail users, being part of the Bexleyheath Line.
Our clients' businesses and personal financial circumstances benefit from our team of diverse individuals – each of whom differ in cultural background, age and experience. This diversity is a key strength of ours, and for our clients it means that we offer vast knowledge and incredibly varied skillsets. Together our team hold in-excess of a century in accounting experience – offering services for both the commercial world, as well as for personal wealth.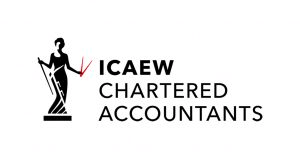 We don't simply offer financial services. Our accountants in Bexleyheath see our clients as long-term partners, they provide the support, advice and guidance our clients need for every chance, challenge and opportunity that they may encounter. This means that we are here throughout the year, rather than getting in touch every 12 months for the completion of a self-assessment, tax return or the meeting of a deadline.
We offer payment transparency – proving fixed fees up front and flexing to suit our clients requirements with payment arrangements that can be monthly, interim or paid upon completion.
Your consultation is just a click away
Add your details here and click on "CONSULTATION"
We are chartered accountants – This is why the 'chartered' part matters
Chartered accountants provide some valuable benefits to their clients, over and above typical accountants. This includes the adherence to ethics and standards that are set out by the Institute of Chartered Accountants in England and Wales (ICAEW). Chartered accountants are also required to continually invest in training and growing their team's capabilities.
As chartered accountants in Bexleyheath, we offer many compelling benefits when compared to the traditional accountancy team. When you choose Hammonds, you choose chartered accountants who can guide you to a secure financial future.
Whether new business or old, we comprehensively understand what it takes to achieve growth and predictable profit. Allow us to guide your efforts and nurture your personal wealth.
Our approach (and why our team of accountants are different)
We meet over coffee to listen to our clients and chat about their plans. We don't talk in jargon or industry terms when plain, straightforward language will do.
We offer hands-on training that allows our clients to tap into the power of cloud accounting. This training can cover QuickBooks, Sage One or Xero. We only ever suggest a platform that's suitable for our client and their business – and we never insist that they use a specific piece of software.
We care about what our clients hope to achieve and we celebrate along with them when they pass milestones and secure goals.
We are a team who believe in forward-thinking. By adopting innovative approaches we present solutions to problems that overcome roadblocks that stand in our clients' way.
We very much see our clients as partners – they are not numbers, businesses or balance sheets.