Hammonds Chartered Accountants – Accountants in Balham who value a personal and proactive approach
A leading choice for your accountancy needs
Looking for Accountants in Balham? You may want to meet our team
This is who we are and what we care about
Balham lies within the eastern area of Wandsworth borough, located to the south of London. A multicultural and cosmopolitan area, there's a population of around 14751. It's perhaps best known for The Bedford, a local pub which has won a number of nationwide awards and been the venue for some famous stand-up comedy shows. The A24 provides access for road users, cyclists can reach the town via the Cycle Superhighway, CS7 and there's also two railway stations, one overground and one Zone 3 Tube stop.
Our team consists of accountants who differ in many ways – in age, background and experience. This diversity is most certainly a strength as it helps us in working together, with vast knowledge and experience, in ways that complement one another.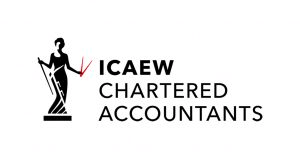 As a team of accountants in Balham, we offer over 100 years of accounting experience. Whatever you may be looking for – be it for business or personal life, we'll be right there with you to explore opportunities and overcome challenges, acting as steadfast advisers every step of the way.
We offer accounting services in Balham which cover: business start-up, business growth and personal wealth. For every financial task we undertake, there is one marker of how well we've done our jobs – and that's your satisfaction.
We are here for our clients day in, day out, all year through. This isn't a service provided but once a year – our accounting goes beyond your VAT return, deadline or self-assessment.
We work on a fixed fee basis – we only ever progress with work following the agreeing of a transparent fee, which can be on a monthly, interim or invoice-upon-completion basis.
Your consultation is just a click away
Add your details here and click on "CONSULTATION"
Chartered accountants in Balham – Allow us to explain what the "chartered" part means
Being "chartered" means that we are always learning – investing in our team, their training and their knowledge, for clients who benefit from skilled and always up-to-date accountants. What's more as we're "chartered", we are also obliged to meet high standards and ethics that are governed by the Institute of Chartered Accountants in England and Wales (ICAEW).
When you make the careful decision of using a chartered accountant, you choose a team in the upper levels of their profession. When you choose our accountants in Balham, you are placing your future into secure, professional hands.
We offer both profitability and growth – whether your business is just starting up, or is a generations old company. We ensure tax efficiency and grow personal wealth – for a secure future for both business and family life.
How our accountants in Balham work
We will learn about you, your business and your personal goals. We don't watch the clock or speed through meetings.
We welcome our clients to talk over coffee, in an informal setting – our appointments aren't jargon-filled, confusing or daunting.
We offer expertise, support and training across all mainstream accounting platforms, which includes QuickBooks, Sage One and Xero – yet we won't push one that isn't right for you.
We are problem solvers and solution finders – we aren't a team who exclusively crunch complex numbers and compile spreadsheets.
We are chartered accountants in Balham who are interested only in our clients' best interests – we aren't merely here for the bettering of our own books.
We see you as a partner and together we put together strategical pans for the future – we don't view you as another client number or business account.