Hammonds Chartered Accountants – the clear choice for those seeking an accountant in Putney
We make things personal – this is proactive accountancy
Searching for Accountants in Putney? It may be time we introduced our chartered accountants
This is the way we work – we think you're going to like our approach
Putney is a district in south west London, situated within the borough of Wandsworth. An area which is rich in arts and culture, the Sculpture Trail is a permanent fixture which features some of the work of one of Putney's most famous artists, Alan Thornhill. With two Tube stations and an overground railway link too, there's excellent public transport for the area. Road users can access it via the South Circular.
Our team are diverse – with differing cultures, ages, experience and backgrounds. We believe that diversity is just one of the ways in which our accountants in Putney come together to make a complementary team.
As a team, we hold in excess of a hundred years of accounting experience – it's then safe to say that no matter what your business needs are, or your personal accounting requirements, we can help.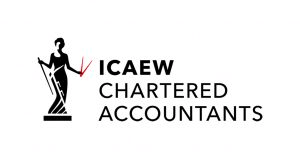 We'll be stood right next to you for your commercial challenges, and personal opportunities – providing advice, support and guidance – for business growth and personal prosperity.
Our accountants in Putney cover three key areas of focus: business start-up, business growth and personal wealth. No matter which service we're providing, our yardstick for success remains the same – customer satisfaction. When our clients happy, when their business fortunes progress and personal finances grow, we know that we've delivered services of value.
When you choose our accountants in Putney, you choose a team who are here around the clock, throughout the year. We aren't merely in touch every 12 months for your self-assessment, VAT return or deadline.
Our payment arrangements are versatile and we only ever work on a transparent, fixed fee in advance basis (which can work to monthly, interim or invoice-upon-completion payment terms).
Your consultation is just a click away
Add your details here and click on "CONSULTATION"
Let's demystify our profession – allow us to explain what the "chartered" in chartered accountants means
(And why this matters when you're selecting an accountant in Putney)
Chartered accountants must adhere to stringent standards and ethics – these are defined by the Institute of Chartered Accountants in England and Wales (ICAEW). For you, this simply means peace of mind (for us, it means that we're in the upper ranks of our industry).
Being a "chartered accountant" places many demands on us – not least of which is the need to consistently stay in-touch with the changes and advancements of our industry – which is why we never cease learning. Selecting us as your chartered accountant in Putney ultimately means that you're placing your future in safe, professional hands.
No matter where you are in your business journey – whether you're just taking your first steps or are years down the road, we'll secure commercial growth and profitability. For tax efficiency, for secured family wealth, and for a future that's placed on a far firmer footing
Intrigued? Get in touch and discover just how easy it is change to Hammonds Accountants
What we offer (as well as what we don't)
We offer coffee, relaxed chats and a completely bespoke service – we are not uptight nor are we your usual prim and proper professionals.
We commit time and attention to our clients – we certainly don't book in appointments back to back or rush our clients through their meeting.
We are forever dedicated to learning – we don't think that we should ever stand still (progression and advancement is key to services that continually improve).
We think differently to resolve problems and overcome hurdles – we're not content with focussing only on own figures – satisfaction for us, is the growth and health of our clients' finances.
We are chartered accountants in Putney who care about each of the people we help – we don't ever see our clients as numbers or spreadsheets.
We have expertise that spans many cloud accounting packages, including Xero, QuickBooks and Sage One – but we aren't sales people, we won't put forward nor insist on a solution if it isn't right for
We come to know you and develop together – we like to think of this as a partnership. We work with one another for the growth of your business and personal finances.