Hammonds Chartered Accountants, a leading choice for an accountant in Eltham
Tailored to you – your business, your goals and your future personal plans
Searching for an accountant in Eltham?
Our team, and their approach, makes Hammonds a clear choice – here's why...
Eltham is a town in the south east of London, lying in the southern area of Greenwich borough. With numerous green areas including woodland and parks, it's a real escape from the city. Sevendroog Castle, with its Gothic styling, is another notable landmark, situated atop Shooter's Hill, one of the highest spots in the capital. The A2 provides access via road while the town also has its own train station, lying on the Bexleyheath line and hooking up Eltham with Dartford and Charing Cross.
We value all that diversity can offer – as a team of varied ages, experiences and cultures, we proudly present solutions and strategies created with the input of each of our team members.
The Hammonds team of accountants in Eltham offer you more than one hundred years of proven track record – regardless as to your needs, be they commercial or personal, they can help – there for every challenge, every opportunity.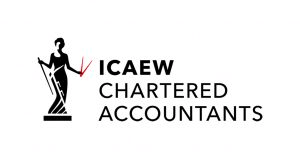 Hammonds' accountancy services in Eltham provide three main areas of accountancy: business start-up, business growth and personal wealth. No matter the service, it is always your satisfaction that we judge our job performance on.
Our payment terms flex to suit your requirements, and are offered on a monthly, interim or invoice-upon-completion basis. We only ever work on fixed fees, for you this means complete transparency.
Your consultation is just a click away
Add your details here and click on "CONSULTATION"
What does the term "chartered", in chartered accountant mean for you?
When searching for an accountant in Eltham, it is more than financial services that you seek. You look for confidence that the accountants you choose, follow stringent standards and have unshakable ethics. For this reason the accountants you choose, should be chartered accountants. For you, this provides assurances that we follow the standards and ethics defined by the Institute of Chartered Accountants in England and Wales (ICAEW) – it places our accountants in Eltham in the upper tiers of the accountancy industry.
Being "chartered" also requires that our team continually progress their abilities – with training, conferences and resources.
Growth – whether newly founded business or fully established, we'll help you achieve it. Our services promise tax efficiency, personal wealth care and a future secured.
Allow us to explain how we work
We offer support, guidance and insight over coffee – no formalities, simply a friendly, personalised service. We never talk in industry terms and we aren't your typical financial types.
We think laterally – solving problems by adopting an innovative approach – we aren't here to just undertake calculations and create reports.
We genuinely care about the performance of your business and the health of your personal finances – it is not just our own balance sheets that we're invested in.
We share our expert know-how on cloud accounting software – providing one-on-one training to empower you for the financial day to day, with platforms including Xero, QuickBooks and Sage One. But we'll never insist on a solution that's unsuitable – we'll listen to your thoughts and together put our best foot forward for a platform that works for you.
We take the time to understand our clients – their businesses and their ambitions – this is far from you being regarded as just another number.