Ring fencing assets for a future free from inheritance tax
You've built your personal wealth over the course of many years and through trusts and executorship you can protect your assets for your loved ones and beneficiaries.
Make your way through your future options with our team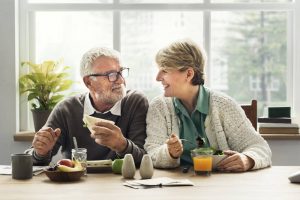 Trusts are considered a straightforward and incredibly tax efficient method of protecting your assets for those who will eventually become their owner. Nevertheless, as is true with all tax topics, they can remain a confusing topic for many people, which is why it makes sense to employ the services of a qualified chartered accountant.
We'll help you to understand your options – and we'll do so without the jargon and financial industry terms that can tie you up in knots. This isn't a dumbing down of the facts – this is accountancy that's supportive and empowering. This is the Hammonds chartered accountants way of doing things.
We will:
Discuss your current finances and explore what you're hoping to achieve
Arrange the administration of your estate
Implement solutions that will be tax efficient – serving you and your beneficiaries well
Advise on all options and explain what different types of trusts could mean for you
Assist with the preparation or redrafting of wills
Ready for the next exciting step of your journey?
Let's move your business forward – let's meet up
020 8249 6328 |